Aerial Thermographic Surveys
Do you have a very large facility? No problem. We are able to provide high-quality Aerial Roof-Surveys throughout North Carolina or anywhere in the United States.
This process is much quicker and far more accurate than any other survey. Visual photos of the roof surface are taken during the day and then another flyover is performed at night to conduct the infrared survey. Both visual and infrared images are used to do the analysis by overlaying an AutoCAD dawing of the roof 'over' the digitized photographsand thermographs. The CAD drawing is placed over the infrared thermograph indicating areas of suspect moisture infiltration. A report is provided with regular and infrared photos. You will get the information you need at a fraction of the cost and a fraction of the time.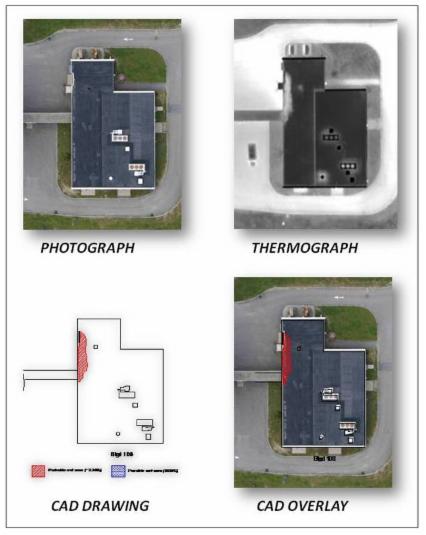 (910) 835-1306